Tonheflow motorized valve manufacturer
Tonhe mainly produces motorized shut off ball valve from 1/4" to 2",
Some valves approved NSF61-G, CE, ROHS and other international certification.
News and Technical
PVC motorized valve assembly suggestion
PVC motorized valve assembly suggestion
Tonhe technical personnel and engineers have a meeting here, and come up with the following solutions.
Changing the way of assembly:
1) the valve body bracket fixed with valve body first.
2) When the bracket and valve body groupware are connected with the actuator, make the screw is not completely fixed.
3)Actuator 360 degree rotation for more than 2 minutes, automatically find the center.
4)Tighten the valve body groupware and the actuator connection screws again.
Check the electric valve working current with When the screw is not tight, current fluctuation is less than 20MA
5)We can make PVC ball and valve seat Leave a bit of space, reduce torque.
6)Change the assembly direction of the valve liner, make the assembly direction and nut assembly direction Opposite,
Avoid nut assembly process driven rotating liner, Increase the friction between the valve ball and the valve body.
These are Tonhe's solutions, please feel free to contact us if you have any other questions.
Client Response
Sounds like a good process.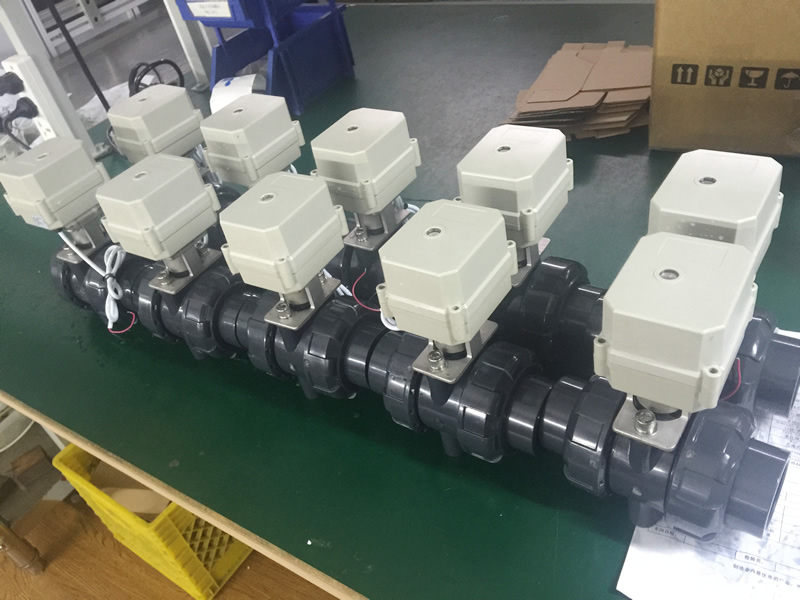 Taizhou Tonhe Flow Control Equipment Co.,Ltd
Add: Xincheng Road 1012, Huangyan, Taizhou, Zhejiang, China
Tel: 86-0576-81100233/84297288
Fax: 86-0576-81100232


Service On Line


URL: www.motorized-valve.com
www.tonheflow.com www.china-tonhe.com
Chat on line
Skype On Line:
Whatsapp:+86-13676642305
Email:tonhe08@china-tonhe.com