Tonheflow motorized valve manufacturer
Tonhe mainly produces motorized shut off ball valve from 1/4" to 2",
Some valves approved NSF61-G, CE, ROHS and other international certification.
News and Technical
A20 motorized valve low noise testing suit for sleeping environment
The low noise level
motorized valve
will placed in a mobile accommodation vehicle with sleeping people
Our engineer say there's 3 solution for low noise motorized valve.
1. Gear is changed into plastic and brass gear
2. Replace working voltage 3.5v + plastic and brass gear gear.
3. Replace working voltage 3.5v
This plastic gear, we do too high and low temperature impact, we also do the blocking test, the strength of the plastic is no problem.
A20 actuators, three gear instead of plastic gears(POM+brass),
do the following test no problem:
put motorized valve in - 15 ℃ + / - 5 ℃ 0.5 hour, later,
put motorized valve in 60 ℃ + 5 ℃ again, 0.5 hour
as a cycle, take 10 cyles, check product after test, the valve can be running well.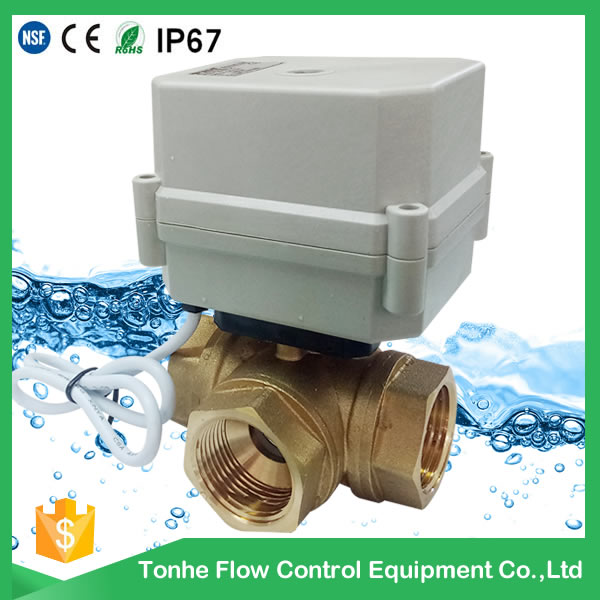 Taizhou Tonhe Flow Control Equipment Co.,Ltd
Add: Xincheng Road 1012, Huangyan, Taizhou, Zhejiang, China
Tel: 86-0576-81100233/84297288
Fax: 86-0576-81100232


Service On Line


URL: www.motorized-valve.com
www.tonheflow.com www.china-tonhe.com
Chat on line
Skype On Line:
Whatsapp:+86-13676642305
Email:tonhe08@china-tonhe.com