Tonheflow motorized valve manufacturer
Tonhe mainly produces motorized shut off ball valve from 1/4" to 2",
Some valves approved NSF61-G, CE, ROHS and other international certification.
News and Technical
Explosion-proof electric ball valve is an important safety equipment.
A new type of explosion-proof electric ball valves, it is a very important safety equipment in the gas application system, using the full size low torque ball valve and with low voltage dc micro-motor drive, able to quickly receive gas safety alarm system (or manual operation instruction) signals, perform quick to cut off the gas source, its characteristics are mainly large flow, small pressure loss, good air tightness, small operation torque, small volume, good safety, etc. And the explosion-proof electric ball valve can be operated by manual operation without power supply, or it can be operated in the fire protection system, thus achieving the purpose of all-weather emergency cut-off.
Its main technologies include:
1. The improvement of sealing structure has increased the automatic compensation function of the sealing pair.
2. Improve the structure of the sphere, change the floating sphere to the general fixed sphere structure, and keep the original sphere diameter unchanged.
3. Low voltage with low power consumption, short cut time, full metal seal and explosion proof.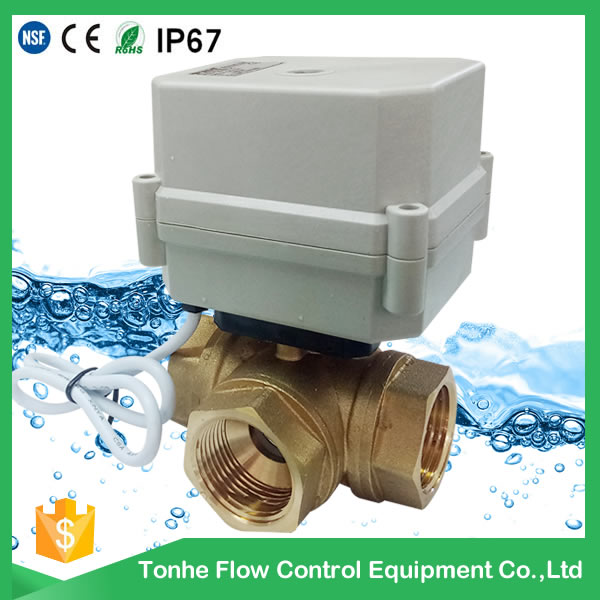 Taizhou Tonhe Flow Control Equipment Co.,Ltd
Add: Xincheng Road 1012, Huangyan, Taizhou, Zhejiang, China
Tel: 86-0576-81100233/84297288
Fax: 86-0576-81100232


Service On Line


URL: www.motorized-valve.com
www.tonheflow.com www.china-tonhe.com
Chat on line
Skype On Line:
Whatsapp:+86-13676642305
Email:tonhe08@china-tonhe.com