Tonheflow motorized valve manufacturer
Tonhe mainly produces motorized shut off ball valve from 1/4" to 2",
Some valves approved NSF61-G, CE, ROHS and other international certification.
News and Technical
Modulating valve regulating valve how to properly maintain the valve?
1. The valve should be placed in the open air of dry and ventilated air, and both ends of the congestion path.
2. The valve should be searched and wiped with the dirt on it, and daub it with anti-rust oil on the outside.
3. After installing the valve, the valve should be inspected on time to ensure its normal operation. Electric valve,
4. Check whether the sealing surface of the valve is worn or not, and carry out maintenance or change according to the environment.
5. Check valve stem and stem nut's trapezoidal rib wear environment, whether the packing is expired, etc., and make necessary changes.
6. Test the sealing function of valve to ensure its performance. Electric valve,
7. The valve in operation should be ready, flange and bolt on the bracket, the thread is not damaged, there is no sign of loosening.
8. If the handwheel is lost, it should be ready in time, instead of being replaced by a live wrench.
9. The packing gland shall not be skewed or pre-tight.
10. If the valve is used in a bad condition, it is easy to be infected by rain, snow, dust, wind and sand, etc., and the valve should be placed in a protective cover.
11. The ruler on the valve shall be connected with complete, precise and clear, sealing and capping of the valve.
12. There shall be no dents or cracks in the insulation clamps.
13. Valve in operation, stop beating and pile heavy objects.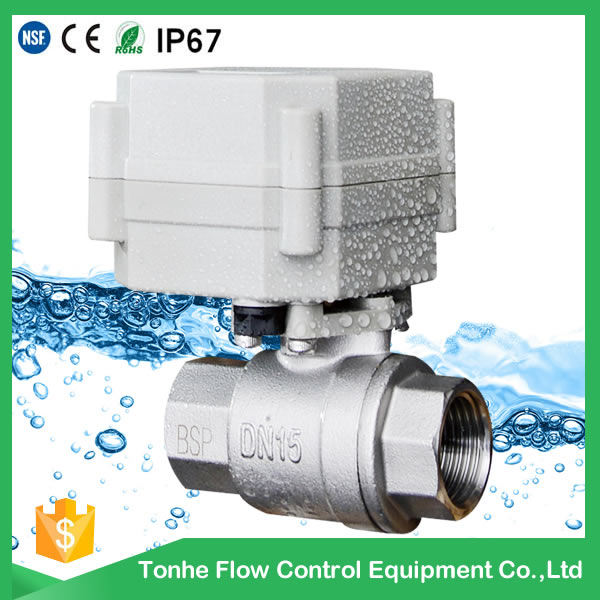 Taizhou Tonhe Flow Control Equipment Co.,Ltd
Add: Xincheng Road 1012, Huangyan, Taizhou, Zhejiang, China
Tel: 86-0576-81100233/84297288
Fax: 86-0576-81100232


Service On Line


URL: www.motorized-valve.com
www.tonheflow.com www.china-tonhe.com
Chat on line
Skype On Line:
Whatsapp:+86-13676642305
Email:tonhe08@china-tonhe.com