Tonheflow motorized valve manufacturer
Tonhe mainly produces motorized shut off ball valve from 1/4" to 2",
Some valves approved NSF61-G, CE, ROHS and other international certification.
News and Technical
PVC motorized valve CR3 03 AC18v-28v
Our clients Feedback about our CR3 03 PVC motorized valve.

Note:
· The other valve has achieved over 80,000 complete cycles without failure to date.
· The other 4 valves in the system have not failed either.
Please conduct life cycle analysis on several valves at Tonhe & report success upon achieving 100,000 full cycles of all tested including failure percentage of the group tested. We need reliability in our system.
· We will then consider adding it to our B.O.M..


Client test the PVC motorized valve like below
We connected them to the lifecycle fixture on receipt of your product and it's been running 24hr/7days since then.
As of right now, your valve has run 55,000 full cycles (1 cycle (20 seconds) = 1 open (10 seconds) / 1 close (10 seconds)). This is better results already than any earlier Tonhe valves tested to date.
Cycle calculations are as follows:
· 1 cycle = 20 seconds
· 3 cycles / minute
· 4,320 cycles / day
It sounds very healthy and has had NO degradation of performance.
We are really hoping that it will survive another 2 weeks to achieve the minimum of 100,000 full cycles.
After that point, we will keep running it until end of life. Maybe it will last 250,000 full cycles. We will be proud of the efforts that Tonhe has achieved if that happens!
We also installed a full complement of the valves into our prototype system and are running it 8hr/5days for real life performance evaluation This test will also run until end of life.
You stated earlier that Tonhe is running the same life testing in your facility on this valve.
· Is that testing going well?
· How many valves are being tested?
· How many days / weeks has Tonhe been testing?
· How many full cycles on each valve have completed?
· What is Tonhe's full cycle time (1 cycle (?? seconds) = 1 open (?? seconds) / 1 close (?? seconds))
· Have you had any failures?
We are excited to learn the results from your testing as well as our own testing to see if the results match closely.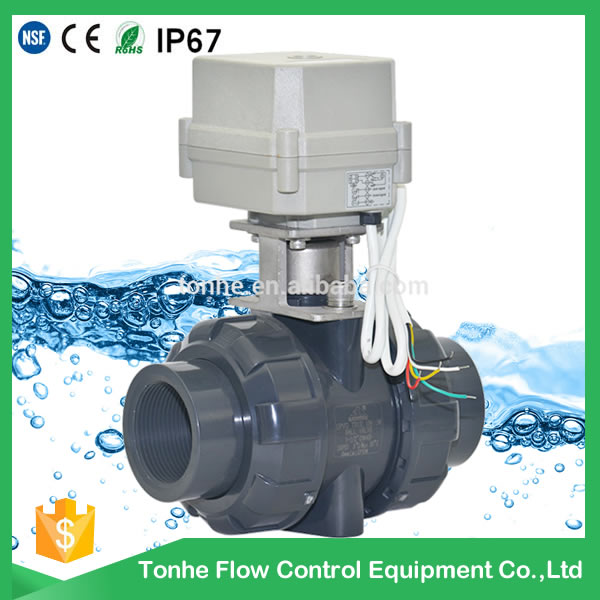 Taizhou Tonhe Flow Control Equipment Co.,Ltd
Add: Xincheng Road 1012, Huangyan, Taizhou, Zhejiang, China
Tel: 86-0576-81100233/84297288
Fax: 86-0576-81100232


Service On Line


URL: www.motorized-valve.com
www.tonheflow.com www.china-tonhe.com
Chat on line
Skype On Line:
Whatsapp:+86-13676642305
Email:tonhe08@china-tonhe.com