Tonheflow motorized valve manufacturer
Tonhe mainly produces motorized shut off ball valve from 1/4" to 2",
Some valves approved NSF61-G, CE, ROHS and other international certification.
News and Technical
motorized ball valve with feedback signal instruction
(motorized valve electric actuator) according to the type can be divided into common type switch and intelligent external regulation, industrial field application of the oldest, the most widely application field belongs to the normal switch type products, its characteristic is low cost, simple control, only on or two position. Today we tell about the simple common electric valve on-off feedback signal and the characteristics of their own.
I. Free contact feedback signal (s-type feedback)
Free contact feedback signal is provided by a group (two) of micro switches, which are independent from the micro switch controlling the start and stop of the motor and vertically placed in space.
One of the characteristics of free contact feedback signals is that the switching signal is given slightly earlier than the valve in place time. This is an industry standard designed to ensure that feedback signals are given when the valve is in place (see the Siemens, honeywell, BELIMO and other brand manuals). Based on the characteristics of passive feedback signal, when the feedback signal is detected, the control system needs a delay of 5-7 seconds to ensure the reliability.
The advantage of free contact feedback signal is that the signal is dry contact, can be directly connected with a variety of control systems (such as PLC, MCU system) signal acquisition terminal, without signal conversion, signal compatibility and universality is good.
Features: dry contact, the signal is given in advance, power is not lost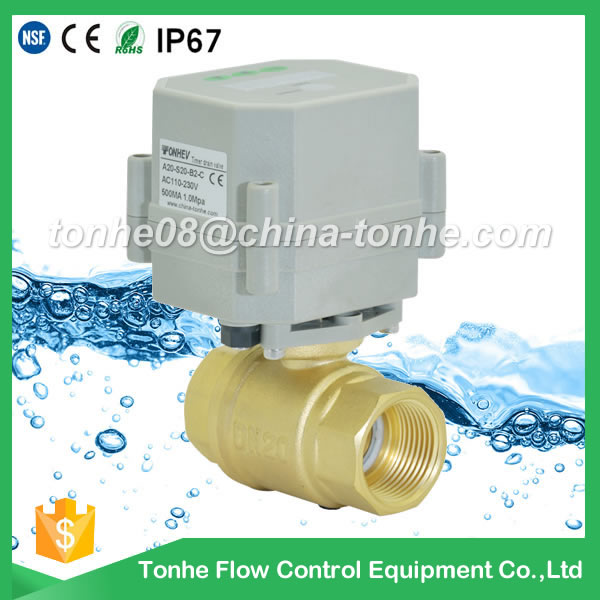 Taizhou Tonhe Flow Control Co.,Ltd
Add: Xincheng Road 1012, Huangyan, Taizhou, Zhejiang, China
Tel: 86-0576-81100233/84297288
Fax: 86-0576-81100232
Contact:yoyo zhang
Email:tonhe08@china-tonhe.com


Service On Line


URL: www.motorized-valve.com
Chat on line
Skype On Line:
Mobile:+86-18957612187
Email:tonhe08@china-tonhe.com