Tonheflow motorized valve manufacturer
Tonhe mainly produces motorized shut off ball valve from 1/4" to 2",
Some valves approved NSF61-G, CE, ROHS and other international certification.
News and Technical
Three criteria for good motorized ball valves
It can be seen that the valve program control, automatic control and remote control for the use of
motorized ball valves
is crucial to the important function. Because the torque is super effective in preventing damage to the valve device and can improve the working efficiency in the optimal realization of the automatic control, the display of the large main valve is controlled by the electric motor. Therefore, consumers have a strong interest in electric valves and the choice of
motorized ball valves
, for the following reasons:
1. Reasonable design and compact structure

The valve is very compact and professionally constructed to help maintain smooth passage, significantly reducing the flow resistance coefficient of the manufacturer of the electric valve, with an emphasis on the structural design of the valve. For this reason, electric valve media flow is not limited and does not reduce the pressure of any spoiler at the same time.

2. Strong durability
motorized ball valves is very durable because the sealing surface is made of high quality stainless steel and hard alloy, with excellent wear resistance and durability. Now, a new generation of electric valves is being used for new circuit integration technologies that make durability significantly longer, in addition to past product shortcomings. In addition, the electric valve USES flexible graphite packing plate, making the gate valve more reliable, reliable, lighter weight.

3. Anti-deviation
Thus the deviation of the electric valve and good protection is to overcome torque or force output effective precision pneumatic valve process power ratio of the unbalanced medium more accurate control ratio of the electric valve parameters, basically remain constant. If attached to an electric gate valve servo amplifier it facilitates the exchange of positive and negative effects and can be easily set to signal the status of the open and close valve positions.

In conclusion, consumers are willing to buy these types of products because of their three advantages: reasonable design, compact structure, strong durability and strong durability against deviations. At the same time, we believe that these compelling advantages of electric valves, with the best products and best service, do not disappoint consumers and will give consumers absolute practical use in the process.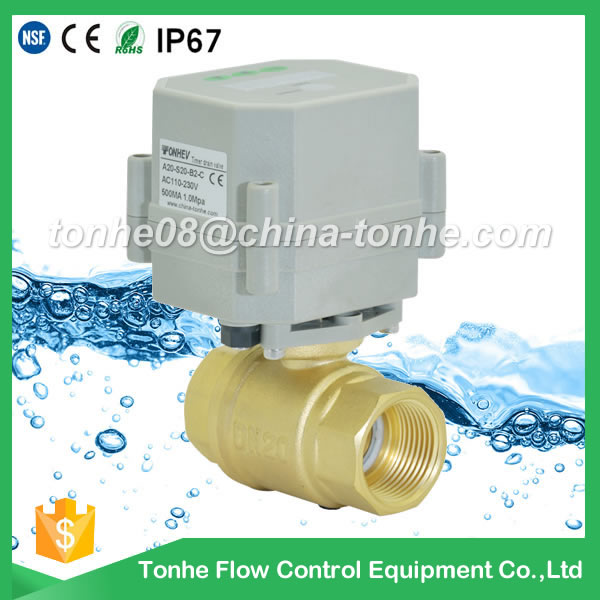 Taizhou Tonhe Flow Control Co.,Ltd
Add: Xincheng Road 1012, Huangyan, Taizhou, Zhejiang, China
Tel: 86-0576-81100233/84297288
Fax: 86-0576-81100232
Contact:yoyo zhang
Email:tonhe08@china-tonhe.com


Service On Line


URL: www.motorized-valve.com
Chat on line
Skype On Line:
Mobile:+86-18957612187
Email:tonhe08@china-tonhe.com