Tonheflow motorized valve manufacturer
Tonhe mainly produces motorized shut off ball valve from 1/4" to 2",
Some valves approved NSF61-G, CE, ROHS and other international certification.
News and Technical
What can we do when motorized valve power off?
When the power off, the
motorized valve
is continue close or stop there don't move?
We have consulted some valve units, and we have different opinions. What do you say?
A. not necessarily. Some motorized valves have self-reset function and will be reset when the power is off, This reset may be closed or opened, depending on the valve of different models, and the valve without self-reset will be stopped in place.
B. If the motorized valve input power has a switch, then the power failure is maintained in the original position. If there is only one power supply for the electric valve, the power supply will be reset after the power is off. If the power is switched off, the power will be turned off.
C. The general single-acting valve is automatically reset. The double acting valve is in the position when the power is off.
D. The power failure must be in situ. What state is it?
Motorized valve power failure, how to open? If it is manual type, it can be turned on manually. If it is not manual type, You just need power on again will be OK.
Do you have to operate the valve manually? Not necessarily, as long as power on, the motorized valve will be continue open or close.
What should we do if we meet the above situation? In fact, it's very simple. You just need power on again, that's will be OK.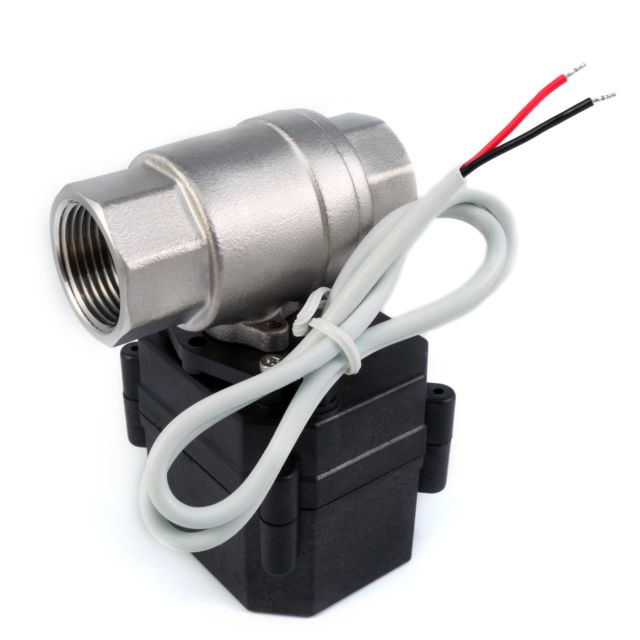 Taizhou Tonhe Flow Control Equipment Co.,Ltd
Add: Xincheng Road 1012, Huangyan, Taizhou, Zhejiang, China
Tel: 86-0576-81100233/84297288
Fax: 86-0576-81100232


Service On Line


URL: www.motorized-valve.com
www.tonheflow.com www.china-tonhe.com
Chat on line
Skype On Line:
Mobile:+86-18957612187
Email:tonhe08@china-tonhe.com